The OHPV Bridge of the Gods ride
Every year, we do a long loop up the Columbia Gorge to the Bridge of the Gods. We do this every July, usually close to the 4th. We go east on Washington SR-14, cross the Columbia River at the Bridge of the Gods, lunch in Cascade Locks, and then west along the Old Columbia Gorge Highway. Much of the Oregon side of the ride is covered in this map. It works out to 85 to 90 miles, depending on options. It generally takes us all day, partly because we're in no rush to pass up views like this: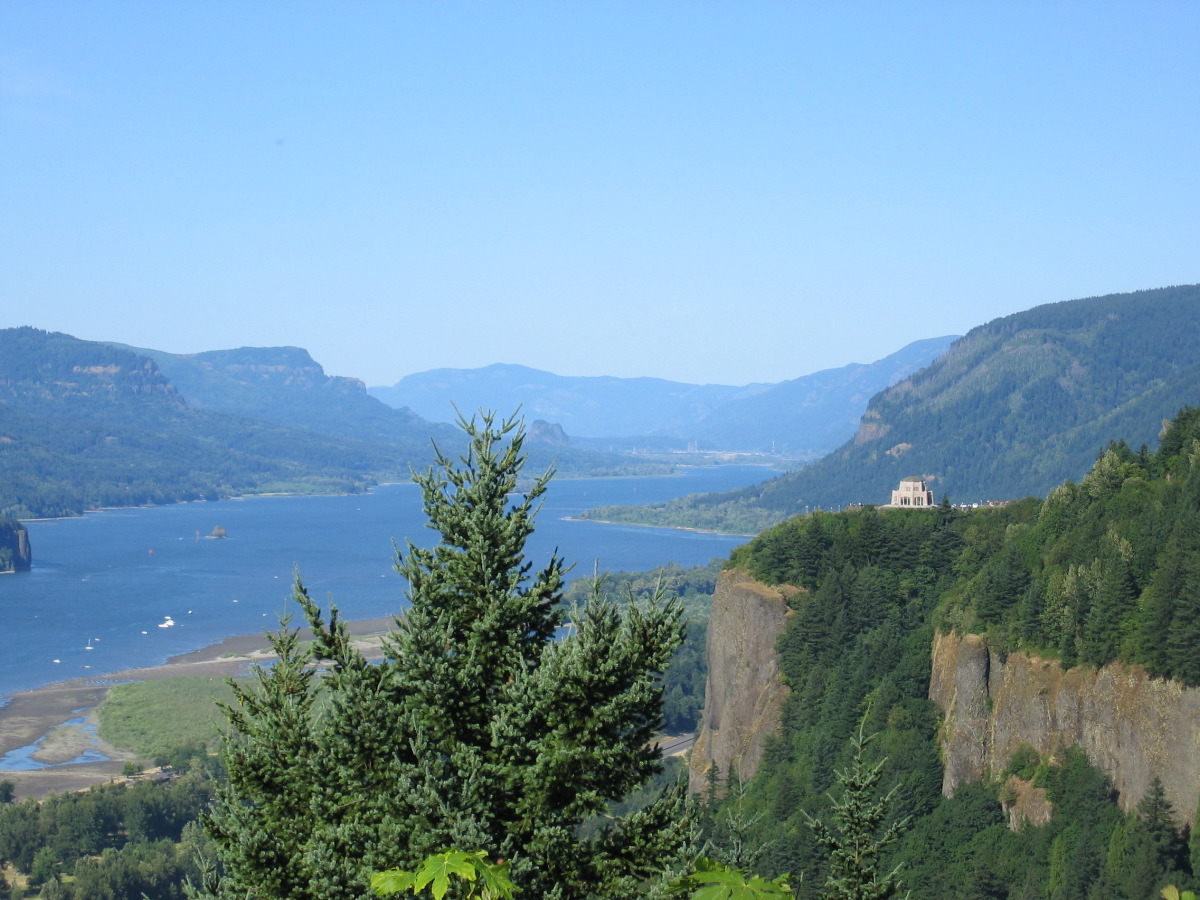 (Photo by Andrew Black)
I've created a map and cue sheet for this ride, which starts in east Vancouver. Both are heavily influenced by the work done by (OK, blatantly stolen from) Andrew Black. Here's links to his map and cue sheet for this ride on his web site.
I've also created the map on Bikely: http://www.bikely.com/maps/bike-path/BoG-ride
along with the corresponding cue sheet: http://www.bikely.com/cuesheet/route/BoG-ride
We start at the Home Depot near the south end of the I-205 bridge over the Columbia River. The "real" address is 11633 NE Glenn Widing Dr, Portland, OR 97220. We then climb the I-205 bridge to the Washington side and head east.
Here's a link to a Google Maps for our starting point. There's not much in the way of restaurants here- maybe we'll do a post-ride BBQ!